Experimentation in taste, quality and design
Sample Brew brings you diverse flavours from batch to batch. Focusing on slowly brewed quality and all-natural ingredients, we create exemplary beer that's made for the art of conversation.
Made to inspire
We focus on experimentation in taste, quality and design to create fine beer of uncompromising taste.
Our approach is ruthlessly simple – inspire ideas in people through conversations. That formal and informal exchange of thoughts that brings people together. A cherished human need and just the thing Sample Brew is about.
Taking inspiration from classic to experimental recipes, we create exemplary flavours to connect friends, family, strangers and lovers wherever they are, be it summer, winter, autumn or spring.
BATCH No. 1
Click here to find out the price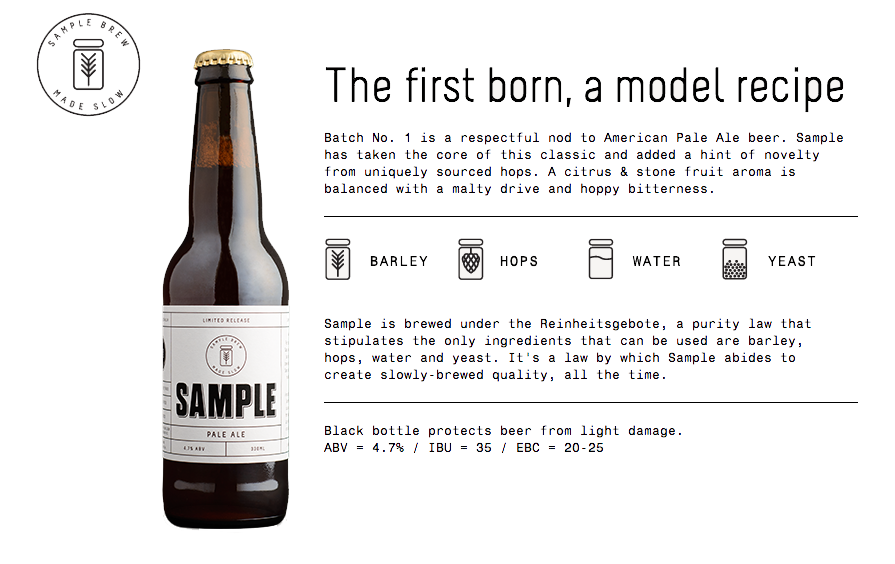 BATCH No. 2
Click here to find out the price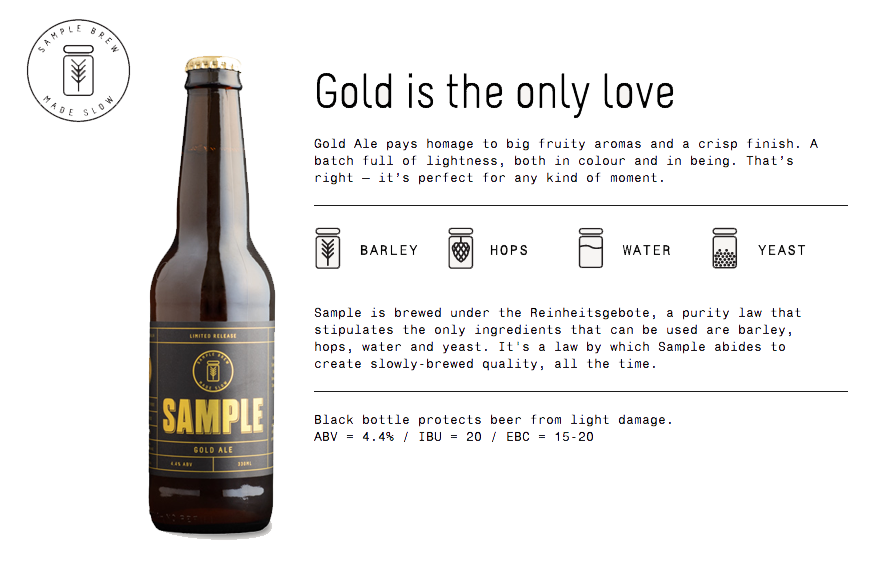 For more information about sample brew
Recent Posts
THE BASTARD CHILDREN OF THE BRITISH EMPIREMarch 18th 2015 has seen the launch of our latest Keller D …

JÄGERMEISTER SPICE - THE REMIX OF A CLASSIC!A total of 100,000 cases of Jagermeister Spice going int …

Experimentation in taste, quality and designSample Brew brings you diverse flavours from batch to ba …